Analyzing our transfer window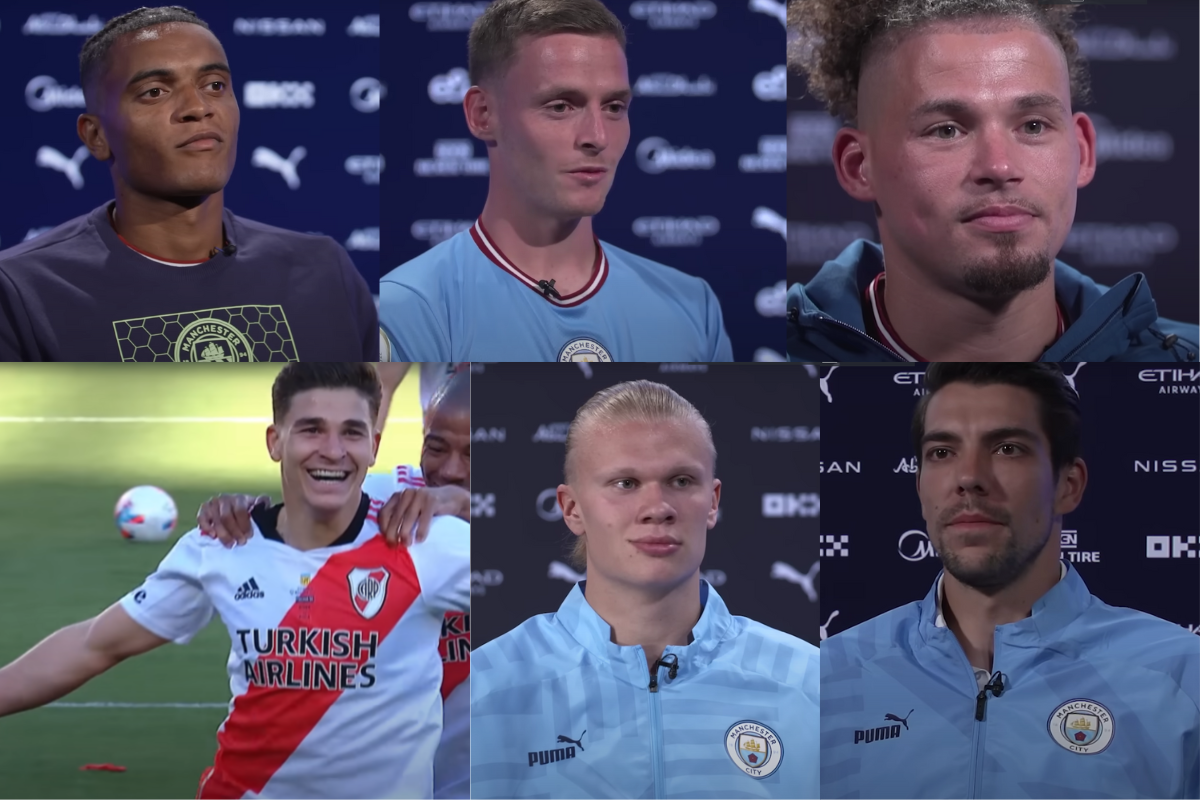 Transfer windows are never really a benchmark to judge Pep Guardiola. In fact, when the window doesn't go well, it motivates Pep to innovate and take the game to an other level. Last season we went for Harry Kane and put in bid after bid till the very end. When we didn't get him, all our rivals went hammer and tongs stating that City without a striker would struggle. Well, Pep made sure that we ended up as the highest goal scorers in the Premier League and we won the title with one of the highest point tallies in the League's history.
Erling Haaland is the real deal
To be honest, a deal for Haaland looked extremely difficult at the beginning of the year. In fact, I even wrote an article stating that maybe we should go for Patrick Schick as an Erling Haaland alternative. Well, all that seems foolish now. But, the impressive thing about the Haaland transfer was the swiftness in which we moved for him. Our transfer team was at its absolute best and concluded the deal in April itself.
Now, the vital thing is that Real Madrid were absolutely busy in wrapping up a deal for Mbappe at the same time. So, if we would have been a bit late on the Haaland deal, then I guess the outcome might have been different. Yes, I know that all of the reports have stated Haaland always wanted to commit to City. But, you never know in the transfer window. So, kudos to our team for doing the Haaland deal nice and early without subjecting it to the hiccups and uncertainties of the transfer window
Alvarez is an absolute super star in the making
I know that we had done the deal for Alvarez in January itself. But, he has officially joined us right now. So, I decided to include him here. The pressing of this guy is absolutely insane. It's better than anyone I have seen in the League including Roberto Firmino and Gabriel Jesus. Julian Alvarez is almost like a player Pep Guardiola has created in a laboratory. Passing, link up play, movement, finishing……you name it and he has all of the attributes that Pep desires.
This signing has to be attributed to our scouting network. Our scouts have unearthed many gems in the past and Alvarez might just be the jewel in the crown. There were a few clubs including Manchester United interested in him but again our transfer department is just so fast. We blew everyone out of the water and secured Alvarez. Alvarez could be one of the steal's of the century. He is that good.
We display our power by walking away from the Cucurella deal
Being successful in the transfer window is not always about buying players. The most successful teams only do business on their own terms. They do not get played around in the market. Everyone knew that City were after a left back. Zinchenko left and the space vacated by Mendy has not yet been filled. So, teams were prepared to quote whatever they wanted, in order to cash in on the desperation of City. The mistake of Brighton was that they failed to realize we have won the League multiple times without a proper left back
Now, all of us wanted Cucurella and we were wondering why the club was not willing to pay that extra 5-10 Million Pounds. I thought we had done the right thing by refusing to budge from our valuation. For City, it is never a matter of money. It is about the values by which you operate in the transfer window. The refusal to budge over our valuation of Cucurella sets a precedent for the future. All of the clubs we deal with in the future will now realize that City will never pay over the odds and they generally quote the right price.
Gomez, Akanji and Phillips mean we have great depth
In know that it is very early to say this, but Gomez could be an upgrade on Zinchenko. He is technically very good and has more pace than Zinchenko. The fact that Pep is playing an inverted full back system means that Gomez will feel right at home. This could again be a very shrewd piece of business by City. Looking at the fixture congestion, I feel that Gomez will get a considerable amount of game time this season.
The signing of Kalvin Phillips has sort of gone under the radar. But, there is no doubt about the quality of this guy. The fact that he has held the midfield on his own in a Marcelo Bielsa system is enough of a credential to state that he is an other superstar in the making. The signing of Kalvin Phillips also offers us an additional Center back option. This could just prove so vital later on in the season. Phillips offers cover in at least 3 positions and this versatility means that he will get good minutes this season
Akanji is the most interesting and less obvious signing of the lot. City very rarely do transfer business at the fag end of the window. There is no doubt that Pep did not want a repeat of the injury crisis that happened in 2019-20 and that has to be the reason why we went for Akanji. People say that Akanji always has a mistake in him. But, defending under Pep Guardiola is completely different to defending anywhere else in the world. Defending under Pep demands you to use more of your mind and positional sense rather than your physical attributes. Also, his passing and ball playing ability are just awesome. Akanji could be a much better fit than all of the footballing world is stating.
Ortega will provide great competition for Ederson
After the howler that Steffen had against Liverpool in the Fa Cup semifinal, it was inevitable that we would go for a Goal Keeper in the transfer market. The problem was about finding a Goal Keeper who is good enough to compete with Ederson but at the same time, accept a second keeper role in the team. Again, our transfer team was magical and we found Ortega, who is very good with his feet and shot stopping.
I am still confused as to why a keeper of his caliber has come here at to accept a secondary role to Ederson. I know this opinion could be unpopular, but Ortega could be our Champion's League Goal Keeper. The primary reason for this is his exceptional shot stopping ability. He is not at all a smug with his feet and he is very good on the ball as well. I have a strong feeling that Pep might have realized he needs a certain profile of a Goal Keeper to win the Champions League. The signing of Ortega could be the Dark Horse signing of the window