Tuchel shock move to Bayern!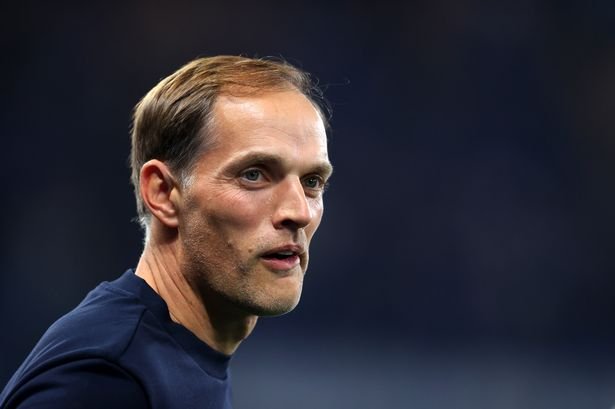 Today morning, I got a notification on my phone as I lay half asleep on my bed pondering whether to get up or sleep 10 minutes more. All of my sleep went away as I read the news and rubbed my eyes in disbelief. It just cannot be possible. Julian Nagelsmann could not have been sacked. Bayern were not at all having a poor season. In fact if they defeated Dortmund in their next match and won against City, they would be on the course for a treble. Any way, the internal matters and politics of Bayern München do not interest me a bit. All I care about is the impact of Tuchel's appointment on City's quarter final game.
My reaction is this game which was already tough has become even tougher. There are many arguments floating around that Tuchel will not have the time to drill his tactics into this Bayern team. But, did he have the time to drill his tactics into Chelsea. He just made them sit back and tougher to play against. I suspect he will do the same against Bayern.
We must also remember that this Bayern team could be even more dangerous on the counter than Tuchel's Champions league winning Chelsea team. Just have a glimpse on the pace of Sane, Gnabry and Coman on the wings. This will be a straight out game of Attack vs Defense. This will be a game of 2 polar opposite styles pitted against each other. This has the potential to turn into a nightmarish tie for Pep and Co.
It is not for a moment that I am saying we have no chance in the tie. As a City fan I will never say that, even if the odds are completely against us. What makes this tie even more difficult is that fact that we need to have a perfect 180 minutes and they need to just have a minute or two of joy. Those are the odds you are talking about when you play a team full of stars who want to sit back and hit you on the break.
On the flip side, this might be a chance for Pep to avenge that Champions League final defeat. What ever people might say, this tie will be completely different to what we faced in that Champions League final. Now, City have an out and out striker who is absolutely ruthless and can blow away teams in the flip of an eyelid. If you remember, there were chances for us on that Champions League final night. If Haaland was there we would have atleast scored one goal that night. This will be a fascinating battle whose script has just turned even more dramatic with the entrance of Tuchel. The build up to his game is shaping up to be nothing less than an exceptional thriller.