City Overcome Villa amid great drama and incessant rain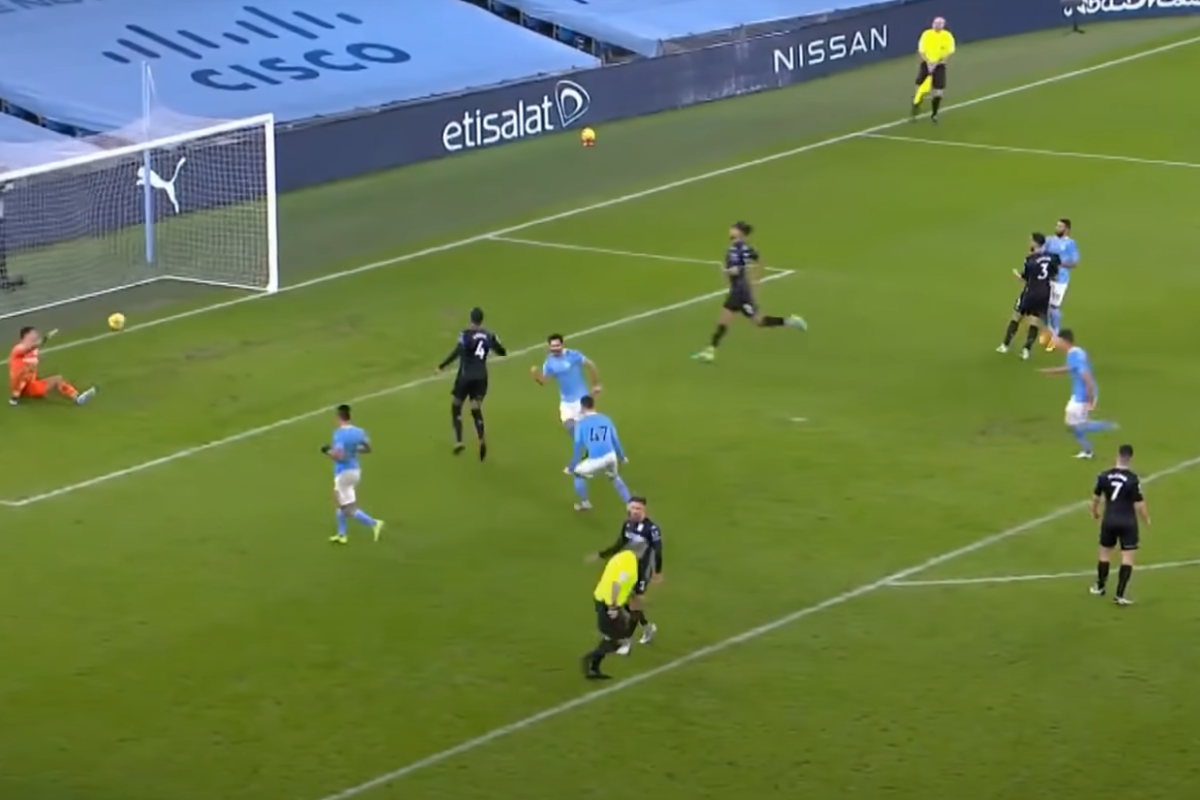 It was 70 mins on the clock…. the clock was ticking by with no mercy…..the rain was pouring down with ever increasing ferocity……Villa was defending with the determination of an unconquerable will….the goalkeeper of Villa was having a worldie.
These were the intimidating situations that City was up against, and it seemed like this was the day when the Manchester rain would drown City's title hopes. City were playing at their very best, passing and moving in a way that many teams can never even dream of, but it seemed as if the ball did not want to go in the net. Pep stood there wondering what more should his team do to get ahead.
On 76 mins, Ruben Dias made a block that made the entire footballing world go spell bound. It was a ball flashed across the near post by Ole Watkins and the villa substitute Ramsey thought that he was going to have a tap in at the near post, only to be denied by the excellent block of Dias. The decision making of Dias is impeccable, he is showing a maturity beyond his years. Even the most experienced of center backs would struggle to make the impact that Dias is having on this City team.
The match had a very controversial moment on 79 mins when Rodri came from an offside position and tackled Tyron Mings to set up Bernardo Silva. The rule was that since Tyron Mings intercepted and controlled the ball from Dias, it was a new phase of play and the offside would not count. Bernardo Silva still had a lot to do as he dribbled past 2 players and put the ball in the top corner from outside the box.
A 1-0 lead in the game was never secure, specially with the attacking prowess of Aston Villa, but city managed the next 5 minutes exceptionally well and showed the qualities of champions. Managing and controlling the tempo of games is an essential aspect of winning championships and City were fantastic in that.
City finally breathed a huge sigh of relief when they were rightly awarded a spot kick from a handball. The question was who would take the penalty. City's penalty record was very poor in the last few games, but the impeccable Gundogan showed why he is one of the best penalty takers in the world. Gundogan calmly went down the middle and sealed the match for city.
This was a match that demanded city to dig deep into themselves, it was a test of their character and personality on both ends of the pitch. With their immense determination and strength of character City showed once again what it takes to play the best football in the world.
We are playing like a team that has immense will power and knows how to rise above the darkest of situations. This is what is required to be the best in the world