What will be the impact of John Stones injury?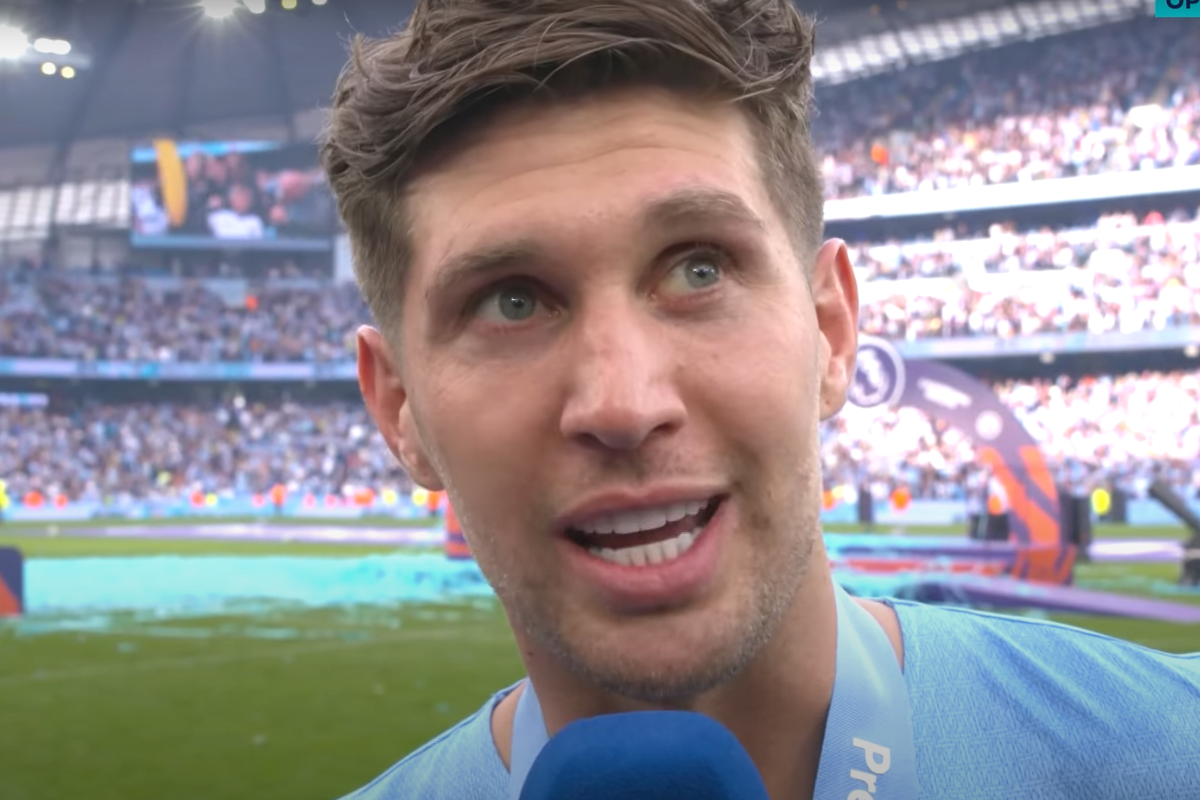 It was only yesterday morning that I was thinking about how calmly the International break has passed by. There were absolutely no whispers of any injuries and our players were also getting good game time. Add to all of this De Bruyne and Haaland were scoring goals as well. This looked like a perfect break for everyone. But, the sight of John Stones limping off yesterday was something that was just not in any one's script. It just came out of the blue. We all could see that Pep was planning something special with John Stones this season. He was being tried out in a couple of positions and was somewhat seen as vital to this new inverted fullback system.
Rodri could have a long October
Contrary to what many people would think, we will not be missing John Stones in the center back position. With Akanji having been sensational until now and Ake raring to go, there was anyway no place for Stones in the center back position. To be fair, Stones had not started the season well, but he was getting back to his best slowly. Against Wolves, it seemed like Stones had regained that sense of passion and vigor that you associate with him when he is supremely confident.
Surprisingly, the central midfield position is where I think we will miss Stones the most. This October is going to be extremely relentless and unforgiving. The schedule is so tight that the fixture congestion will be something that we might have never seen before in any of the past seasons. Add to this, Kalvin Phillips is out with injury and he will not return before the world cup ends. So, you can now hear a few alarm bells ringing. As you further delve deep into the issue, the alarm gets so loud that it will start to get you frightened.
To put it in extremely simple terms, there is no one to act as a backup for Rodri. I know that Gundogan can do it, but he is not the most effective in that position. Gundogan has his weaknesses playing as a holding midfielder on his own. Yes, he has played that role for Klopp at Dortmund. But, Gundogan is now 31 and he just cannot play as a central defensive midfielder that effectively
Pep was grooming Stones for the CDM role
Pep was surely onto something in the last few minutes against Wolves. He was enthusiastically directing John Stones in that CDM role. You could clearly see that Pep saw the ball playing ability of Stones as a great asset that could be utilized in that CDM role. Add to all this, his footballing intelligence to wriggle out of tight situations and play defense breaking passes. You can suddenly visualize a complete Pep Guardiola midfielder in Stones
We do not yet know the injury time frame of Stones, but Pep will surely have to modify his plans a bit and maybe look to play someone like a Sergio Gomez in that CDM role. The one thing that will help Pep is the versatility in his team and the way they can adapt to these kind of unexpected situations. We also have to keep in mind that this will not be the only time we will suffer injuries this season.
This season has no precedent and the team that adapts the best to these unexpected situations will be the one that will taste triumph in the end