Reflections on our Premier League season so far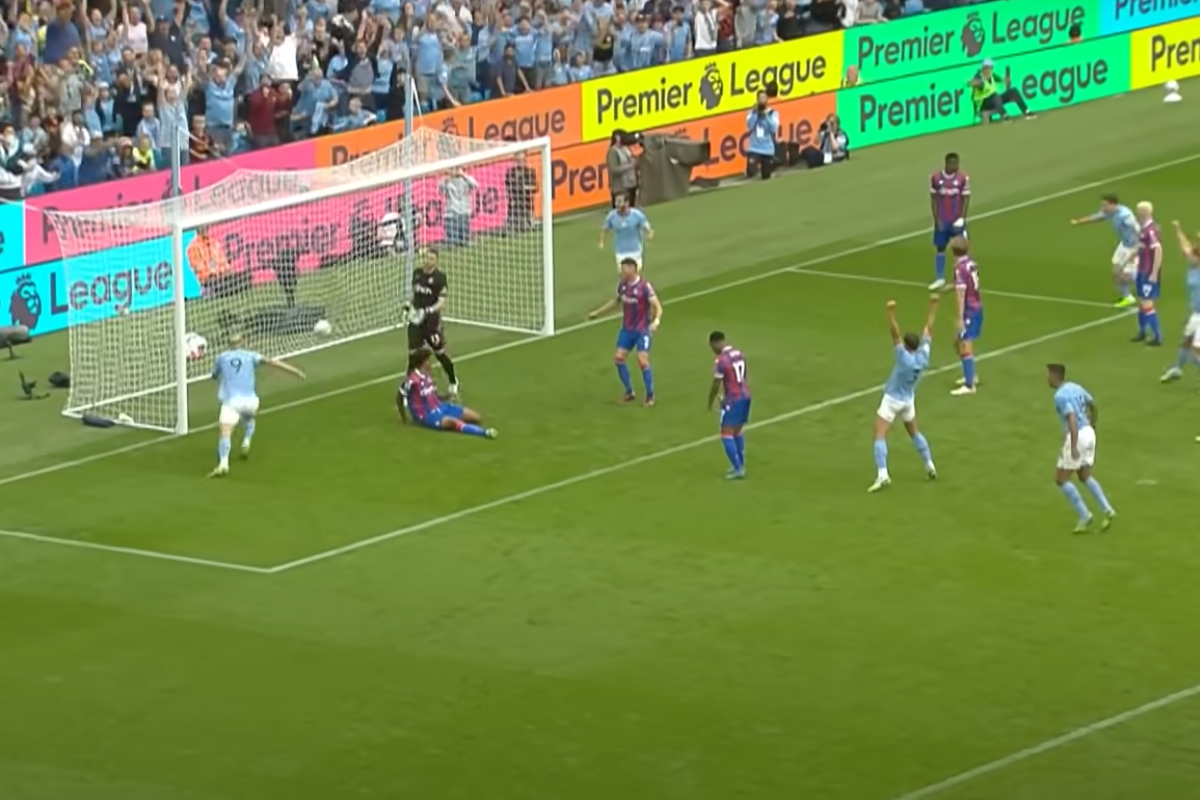 In a way, the start to this season had a cloud of mystery around it. It was after quite a while that we were going to play with a recognized number 9. The questions and doubts were all about how much time would Haaland take to adapt to City's style of play. There were quite a few pundits who were even confident about Haaland not making it in a faster and more physical League. Also, everyone had a keen eye on the tactical changes that Pep would implement to accommodate Haaland and retain City's fluid approach and movement.
Haaland only competes with himself
Right from the moment Haaland placed the ball for taking his Penalty against West Ham, you knew that we had an absolute superstar in our midst. I know that the talk around Haaland is all about how many goals he will get by the end of the season. But, the special thing about him is his attributes that stretch beyond his goal scoring numbers. His world class movement and positional sense ensure that he contributes to the team even if he doesn't score goals.
It would be a surprise for many if I would say that Bournemouth was one of his best games so far. I know that was the only game in which he has not scored a goal. But, that game against Bournemouth showed me how he would be useful to the team when he doesn't score goals. His movement and passing was always a thorn for defenders in that match. So, Haaland has announced himself in a way that will scare the life of many rivals. He has announced himself to be capable of disregarding competition and trying to be the best version of himself every day.
Akanji is the real deal
When we signed Manuel Akanji, there were hardly any eyelids flashed. In fact, it was a signing that went under the radar. Everyone thought that he was there to just fill up the numbers and be a back up when we are hit by injuries. To put it in simple words, Akanji was nothing more than an insurance policy when he was signed.
But, all of his performances so far suggest that we have signed a top class defender. He has those qualities of Vincent Kompany in certain situations. The way he dominates opponent attackers is something i have not seen for a while at City. He is so aggressive in terms of going for the ball that you just have to stand up and applaud it.
For me, Akanji is what Pep thought John Stones would become when we signed him. Right now, Akanji is in the top of the pecking order in terms of Center Backs at City. Also, he organizes our defense well and in a way we needed him after the bunch of goals we conceded against Newcastle and Crystal Palace.
The puzzle of Grealish still remains
Jack Grealish was excused last season due to the first season syndrome which most of the player's in a Pep team suffer from. But, he has not looked comfortable at all even in this campaign. He seems to slow the game down when playing down the left wing. In fact, the Dortmund game summed up Grealish's frustration and season so far. The criticism for Grealish has been at it's peak since that Dortmund game and it seemed as if Grealish would not be able to handle so much pressure.
I will have to give kudos to Pep for starting him at Wolves and giving him the confidence. The goal against Wolves has curtailed the critics Temporarily. But, they have not faded away completely. The question still remains. How do you get the best out of Grealish?
I have to say that there is a two fold answer to this question. Jack Grealish has looked at his best when the full back has remined wide and Grealish has the freedom to cut in without being doubled up. We have also seen evidence of this fact when Wilson Esbrand offered width in pre-season. I know that Cancelo stayed wide against Wolves, but that is not his natural game, If you want Cancelo to stay wide, then it would mean that you re taking away his best qualities.
Ironically, the best qualities of both Grealish and Cancelo are the same. Both love to dribble, cut inside and have a shot. This is making us very predictable and defenses are just setting up in a low block trying to defend narrow. An other solution to this is to play Grealish in the midfield role. Grealish looked absolutely fantastic in the midfield role for the few minutes he played there against Wolves. He was able to carry the ball through the press and was loving the space to run into.
The problem with playing Grealish in the midfield
I think that Jack feels suffocated in the wing and playing in the midfield gives him the freedom to go both ways and dictate the game, which he loves to do. But, the problem in that is how do you accommodate him. The midfield is already full of competition with Kevin de Bruyne, Bernardo and Gundogan fighting for the 2 spots. Also, Pep has tried to fit in all the three of Gundogan, Bernardo and Kevin at times and it has just led to us being more predictable and we even looked lifeless at times.
We must remember that Pep brought in Grealish to replace Bernardo when there were strong rumours before the 2018-19 season. So, I feel that he should be given a chance in the midfield more often this season. I know that it is easier said than done, specially with us having the best midfielders in the world right now. Pep will need to have a strong hard think about this in the international break
When will Pep unleash Julian Alvarez
This is a mystery that no one seems to be able to crack. Whenever Pep has played Alvarez, he has looked world class. The pressing, intensity and his positional sense are just out of this world. It seems that Alvarez has been playing in a Pep system all his life. To be honest, I have never seen a player adjust to a Pep system so fast. He was right on the money from day one. Also, we have looked very good when he has started on the right wing for us.
The real puzzling element here is that no one has been able to tie up that Right wing spot so far. Mahrez has looked out of form and Bernardo has look ineffective on the right. I know that Foden has looked good when he has played on the right, but that is not really his position. So, it is very surprising that Pep has not given many chances to Alvarez, who has done exceptionally well down that side.
I think that Pep is looking for the right moment to unleash Alvarez and surprise the opponents. That has to be the only reason why this exceptional youngster is not getting much minutes in the team. Also, holding Alvarez back for the right moment is an other indication of the confidence that Pep has on the ability of this guy to get on with things straight away without any hassle
We have always been slow starters, but this season, we seem to have picked up momentum quite early on. But, I feel that we are still engaging the gears and adapting to this new system. Once the wavelength between Haaland and others develops well, this team will become an absolute juggernaut that will be very scary and monstrous. So, we are just starting out and there are still many gears to go before we start to accelerate at our absolute top speed and blow opponents away